RUNNER PASSING A BASE
Rule 5.06(b)(1):
A runner is considered to have passed a base if he has both feet on the ground beyond the back edge of the base or beyond the edge of the base in the direction in which he is advancing.
The direction the runner is advancing determines the edges of the base when defining when a runner has passed a base.
See diagrams below: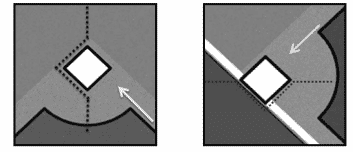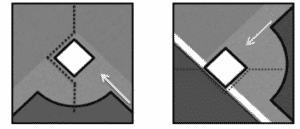 Was this article helpful?