Strange Play Special Report: Ball Sticks to Catcher's Protector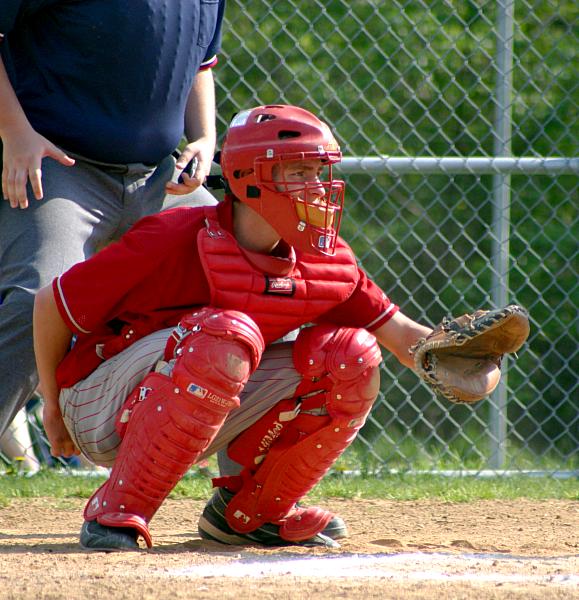 Baseball Fans Bewildered
The Chicago Cubs started a 7th inning, three-run rally vs the Cardinals in a most unusual way on April 6, 2017. The Cubs Matt Szczur swung and missed on a pitch in the dirt for strike three. Aware that Cardinals catcher Yadier Molina did not cleanly catch the ball, Szczur headed to first base while Molina scrambled around home plate searching for the ball. He eventually found the ball stuck to his catcher's chest protector. Szczur was safe at first base. The umpires got the call right but most fans are confused about the rule.
WATCH THE PLAY:

WHAT IS THE RIGHT CALL?
The Official Baseball Rules cover this circumstance with Rule 5.06(c)(7) Comment (Rule 5.09(g) Comment): "If a pitched ball lodges in the umpire's or catcher's mask or paraphernalia, and remains out of play, on the third strike or fourth ball, then the batter is entitled to first base and all runners advance one base. If the count on the batter is less than three balls, runners advance one base."
Professional umpires are instructed to call "Time" since the ball is dead and place all runners using common sense to "nullify the action of the ball going out of play."
---
5. Ball Going Into Player's Uniform
---
Official Baseball Rule 5.05(a)(2)
---
Related Insider Report
Read Rich Marazzi's expert perspective on a similar play from July 31, 2016, when something similar happened to Dodgers catcher Yasmani Grandal.