Texas Two-Step; Edwards told to change, Doolittle, too late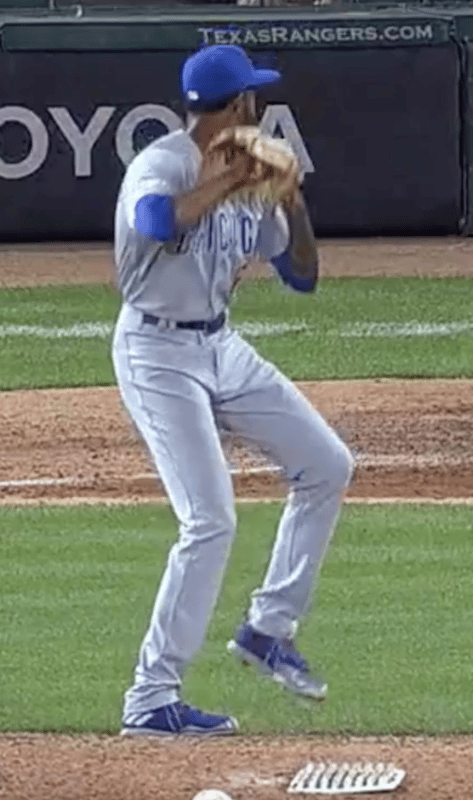 The ninth inning of the May 18 game between the Washington Nationals and the visiting Chicago Cubs began like any other late-inning, three-run game. Nationals closer Sean Doolittle toed the slab in a save situation and retired Albert Almora Jr. for the first out. The next pitch is where the controversy officially became a game under protest. Kyle Schwarber watched a 93-mph fastball up and in for a ball and Cubs manager Joe Maddon immediately came out of the dugout. Maddon had already met with home plate umpire Sam Holbrook following the first pitch of the inning, a called strike to Almora Jr. Maddon argued that Doolittle was utilizing an illegal toe tap in his delivery to home plate, a move Cubs reliever Carl Edwards Jr. was reprimanded for using in the first week of the season.
This specific delivery hitch has been a topic of great discussion this season for Chicago, beginning in spring training. Len Kasper, television voice of the Cubs, was calling the national broadcast for Fox on this Saturday night alongside Joe Girardi. Kasper mentioned Edwards Jr. was told the move was legal during spring training, then was apprehended for using the controversial toe tap in the opening series in Arlington.
Now, is the move illegal? Rule 5.07(a)(2) titled "The Set Position" on this site states, "After assuming Set Position, any natural motion associated with his delivery of the ball to the batter commits him to the pitch without alteration or interruption". This is very loose verbiage and allows for interpretation from the umpire. Every pitcher has a different delivery; therefore, every pitcher has a distinct natural motion. This could be interpreted as, if a pitcher performs the same, consistent delivery every pitch, it is that hurler's natural motion.
"That's a Balk" Important Balk Points
At the time of the pitch to Schwarber, and during Almora Jr.'s at-bat, there were no runners on base. Technically, Doolittle cannot be called for a balk, but that doesn't mean the pitcher gets free reign in his delivery to the plate. Another section of this site's page on Rule 5.07 (a)(2) states, "If in the umpire's judgment, a pitcher delivers the ball in a deliberate effort to catch the batter off guard, this delivery shall be deemed a quick pitch, for which the penalty is a ball". This allows as much umpire interpretation as the previously referenced section of Rule 5.07(a)(2).
If, in this case, Holbrook deemed Doolittle's delivery to be an attempt to catch Almora Jr. or Schwarber off guard or an unnatural motion, he could have awarded the batter a ball. Holbrook didn't, which caused Maddon and the Cubs to finish the game under protest.